| | | | | |
| --- | --- | --- | --- | --- |
| [ | mood | | | sleepy | ] |
I hope everyone had a delicious Thanksgiving and an awesome Black Friday! Usually this is my favorite time of year, Thanksgiving is the perfect kickoff to the holiday season... but I don't know what it was this year, but everything was kinda blah. Even the Black Friday Sales weren't that impressive this year. And Charles, who usually gets TONS of clothes on Black Friday, only walked away with a small Macy's bag full =(. Sad. But I still very much appreciated the time off... it was so nice not having to work on a Saturday and Sunday for once. I spent the majority of it just spending time with my family and Charles family... and I FINALLY got a chance to go get an eye exam and replace my broken glasses.

onto the light shopping i did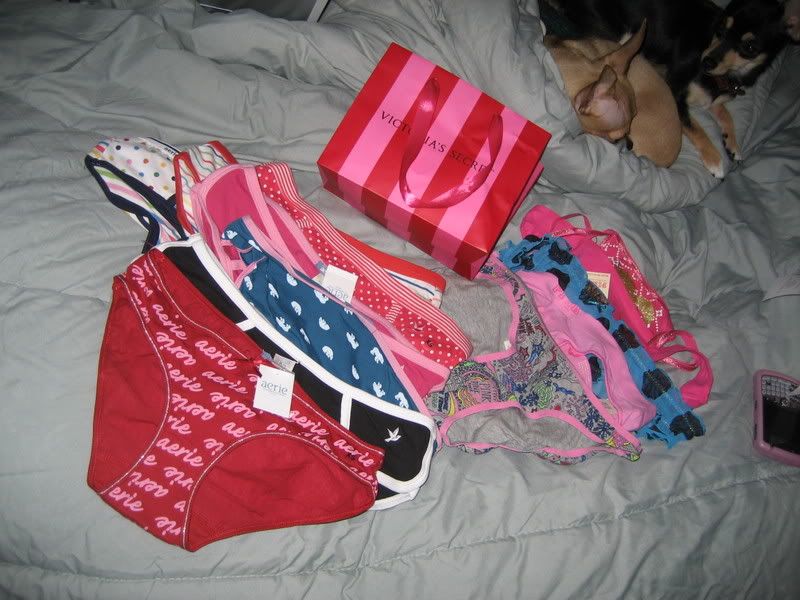 spent the most money on underwear at AE and Victoria Secret.
AE had underwear 8 for $25 with an extra 25% off.
and I just really really love VS PINK underwear.
Ziggy's favorite thing to do is to jump into our hamper and chew up my underwear...thanks to him I now put my dirty undergarments in a separate place than all my other dirty clothes...hidden AWAY from him.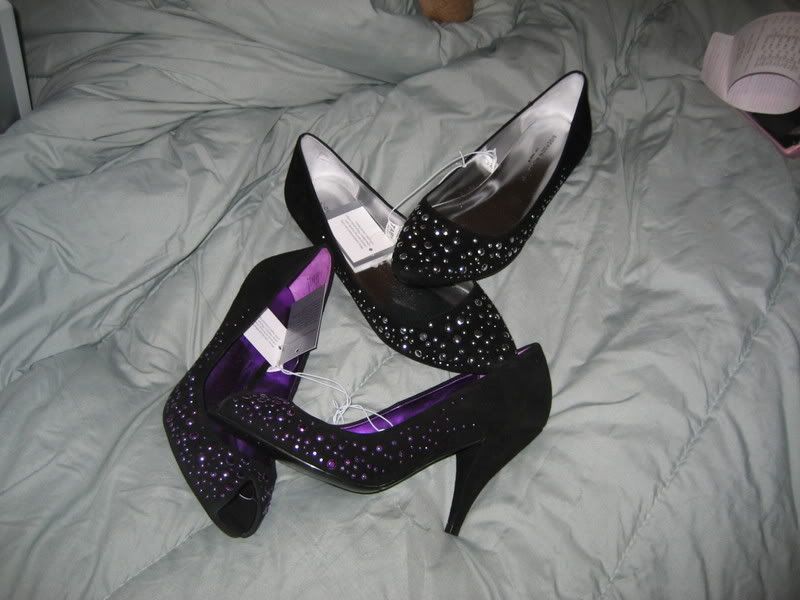 Sigerson Morrison for Target shoes 50% off!!!!
I've been going from Target to Target searching for those damn flats and when I finally found them they were on clearance!
I was soooo excited that I got the pumps too!
my mom got me these leather studded beauties
oddly enough I don't have a pair of black flat boots yet.
can you tell I have a thing for studs??
I've always been so into skulls and studs and hardware and all things black and metal and leather,
but now it's all the rage =(.
great cuz i have more options to shop.
bad cuz so does everyone else.
OH and MOST exciting??
we got new pillows for $6.99!
Ralph Lauren Extra Firm, Reg. $20.
now I NEVER want to get out of bed.
what I reeeeeeeeeally wanted was a GPS, but the best deal I found was part of a regular sale on the Costco website.
what were your great Black Friday buys?